ALL YOUR DATA, ALWAYS AT YOUR FINGERTIPS
The features of Wallie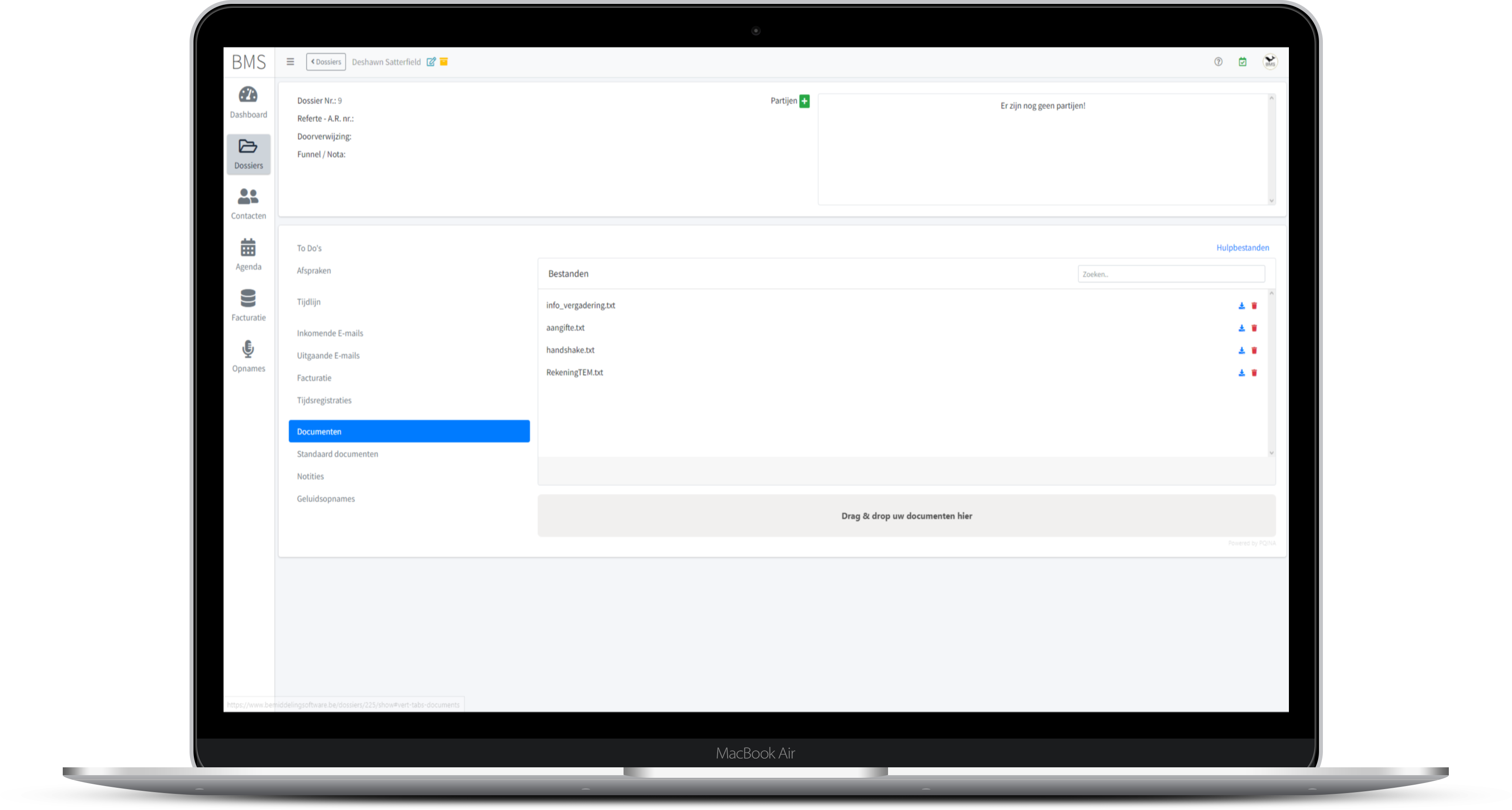 DOCUMENTS EASILY ACCESSIBLE
File Management
Each document is easily accessible in Wallie. You can upload or add all types of documents to a specific case. This ensures that your records and office are kept under review.
YOUR TASKS AT A GLANCE
Diary management
The calendar is divided into two parts, allowing you to efficiently manage all your appointments and to do's. In the To Do calendar, you can list all your tasks. All the current active cases are visible and it avoids that you forget important things. You can add, check, reschedule, change To Do's daily. In the appointment calendar, you get an overview of your appointments, sessions, unavailable periods, … This can be synced to your Outlook agenda too.
QUICK AND EASY
Sound recordings
A one-touch button is provided for each case to allow you to record the sessions or your own remarks. The time spent on recordings is automatically tracked and added to the time registration.
GDPR- EN POPIA-COMPLIANT IN DE CLOUD
GDPR, POPIA & security
By using a secure cloud environment, all client and case data are kept secure and in accordance with the GDPR & POPIA law. Even all incoming and outgoing communication with clients and other parties follows the GDPR & POPIA standards. By using Wallie, you don't need to be concerned about privacy and security issues.
Ready to learn more about Wallie? Book a demo and Try Wallie for free!
Do you have any questions about Wallie or do you want to learn more? Contact us through one of our channels, or send us an email using the form below!